IPC webinars on the global poultry industry "New Normal"
IPC is delighted to invite you all to the webinar series on "Global poultry industry New Normal", from 11 to 13 November 2020.
This three days program will cover several topics that are concerning our industry: Covid-19's impact on food safety and how to keep our workers safe, how QSR and online selling are reacting to the global pandemic and what's the situation of the poultry value chain globally.
The program of the event is as follows:
11 November 2020 – 03.00 pm/05.00 pm CET
Dr. David Swayne (Laboratory Director, Southeast Poultry Research Laboratory, USDA): Current research on COVID-19 and impact on poultry
Luiz Tavares (Global Corporate Affairs Manager, BRF S.A.): The challenges of protecting the people and feeding a pandemic world: the case of BRF 
12 November 2020 – 03.00 pm/05.00 pm CET
Marc Hayes (Supply Chain Director, KFC Global): Challenges of Covid-19 in the QSR Industry
Alvin Ow (Vice President, Shandong Fengxiang Co., Ltd.): I shape my road – FOVO Foods strides across E-Comm Era 
13 November 2020 – 03.00 pm/05.00 pm CET
Justin Sherrard (Global Strategist – Animal Protein, Rabobank): Global poultry's new normal – finding growth in uncertain markets
IPC General Session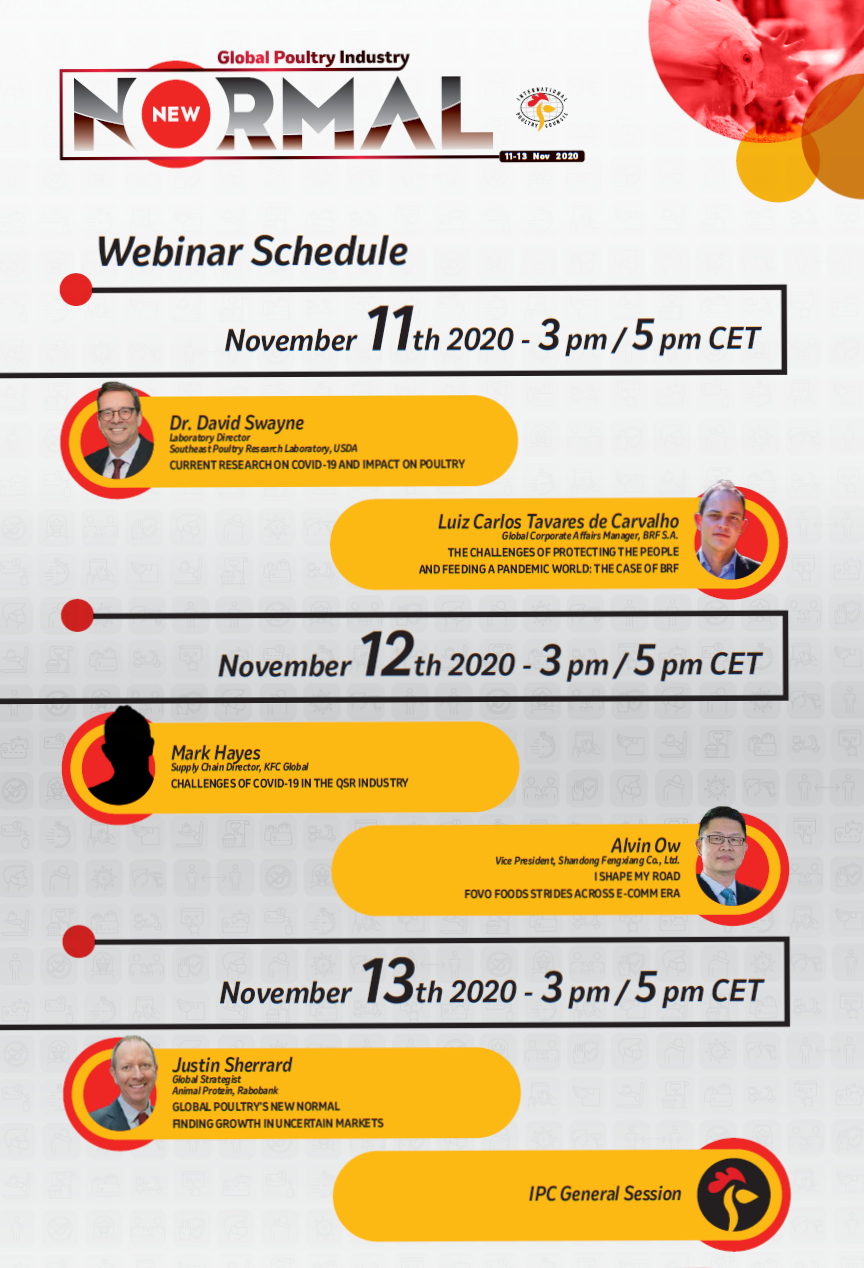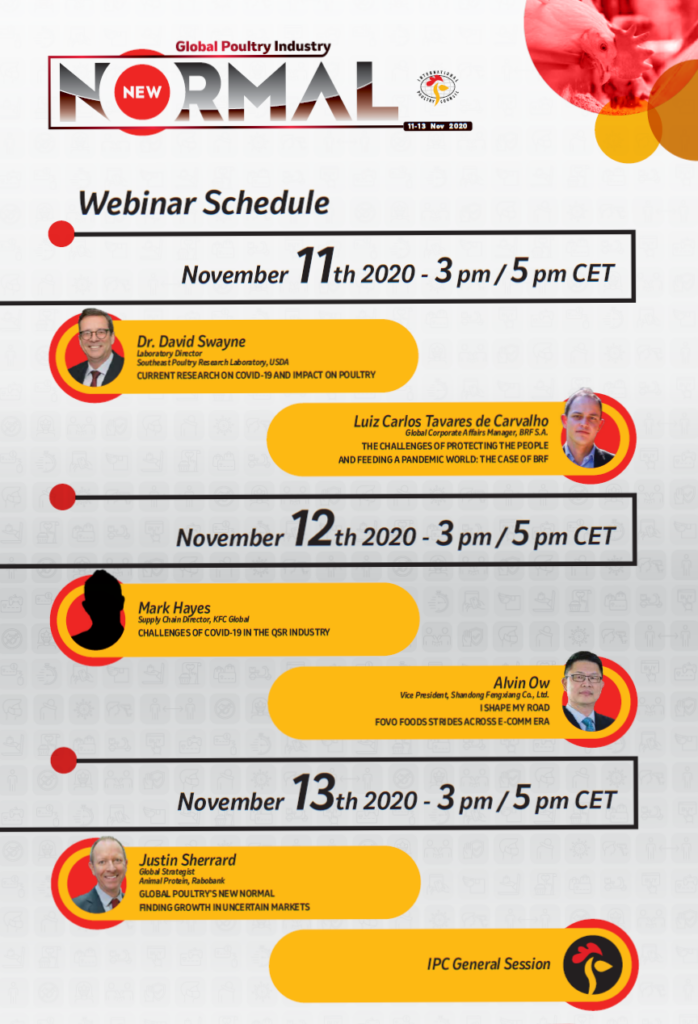 The IPC General Session on November 13th will include voting on IPC Bylaw amendment, IPC 2021 budget, financial situation analysis and report of all IPC's ongoing activities.
Interpretation will be available in Mandarin and Spanish, connections details in the brochure.